Exterior Construction & Remodeling Services
J.W. Home Improvement, LLC.
Exterior Construction & Remodeling Services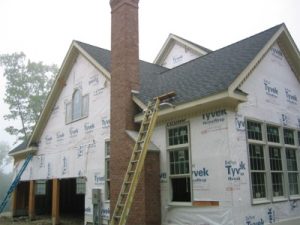 When you hire J.W. Home Improvement to perform our exterior construction, remodeling, or repair services, you will appreciate how much more visually appealing your home looks. Whether you require a new roof installation, siding repairs, or a beautiful patio, you can depend on us. We provide our services to property owners throughout the Fairfield and New Haven County areas of Connecticut and beyond with our commitment to providing a high quality service at affordable prices.
Roofing & Siding Services
As as a leading provider of affordable roofing and siding, services in Fairfield County, J.W. Home Improvement offers our exterior remodeling and construction services to Connecticut homeowners. We comprehend the importance of providing a dependable and high quality services and how it contributes to improving the lives of our clients. No matter your roofing and siding requirements entail, we have the tools and manpower to handle roofing and siding installation and repair services of all sizes and scope.
Patios, Porches, Outdoor Living Spaces
If you are considering adding a deck, patio, or outdoor living space to your Connecticut residence, we can assist you. J.W. will help you design and build a customized outdoor area for your property, which will compliment the layout of your property and make the most of your available space. We utilize high quality materials and remain communicative throughout the entire process to ensure that you receive a beautiful new deck, patio, or outdoor living space that you and your family can enjoy for may years to come.
Vinyl Fencing & Power Washing
Our vinyl fence installation services will allow you to have a beautiful professionally installed fence for your property, which will require minimal maintenance and last for many years to come. Although vinyl fencing can cost more than other fence materials, it will be worth the extra money because of the durability of the material. Possessing a vinyl fence will increase your property's value, while giving you the added convenience and help you save money from not having to perform future repairs.
Our Pressure Washing services are an excellent tool to maintaining the fence and exterior of your home. Dirt, grime, mildew, and algae can accumulate on the surface of your exteriors leave your your home and fence with an unpleasant appearance while causing damage. You can contact us today to perform our pressure/power washing services. We have the tools and capabilities to handle power washing projects of all sizes and scope and in a professional and efficient manner.
How Can We Help You?
With Hundreds of projects in our portfolio ranging from kitchen and bathroom remodels, to roofing, siding, framing and drywall, we have an established client roster that speaks to the quality craftsmanship and competitive pricing we deliver on every project. You can contact us today to schedule your no-cost consultation!